Metropolis Fitness – WOD
Train Like a Ranger! (No Measure)
Embrace the unknown and test your physical and mental toughness.

Special Veteran's Day workout led by U.S. Army Ranger Veteran

Staff Sergeant Kostelnik (1 st Battalion 75 th Ranger Regiment/Georgia & New York Army National

Guard)
0530-0700 hours

All morning classes combined for one super event.

Open to all Metropolis Fitness athletes and friends

with CrossFit experience. (You all have the

capability for success in this workout)

Bring a water source and dress for the weather (we

will be outside for a portion of the workout).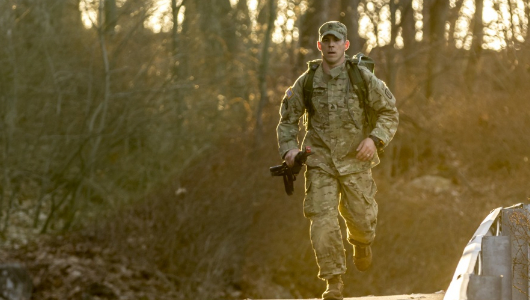 RANGERS LEAD THE WAY!
WOD: Metcon (Time)
50-40-30-20-10 reps for time:

Push-Ups

Sit-Ups

Ground to Overhead with 45/35-lb plate
We apologize for the late change to this evening's workout. Today calls for strength-endurance, not max strength.